Jenae A. Winston
heaven can wait •• mon unique but est de vous asservir (a)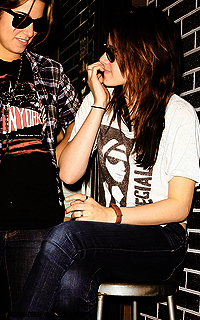 Pseudo

: Kimouh


Age

: 27


Date d'inscription

: 15/12/2009


Messages

: 1285


♪

: placebo ♦ sleeping with ghosts



(c)

: lollipops & lj


Age

: 22 ans


Emploi, études

: employée dans un centre équestre, et violoniste.

• Forever & After •
Relationship:
Philosophie: Vivre est la chose la plus rare. La plupart des personnes se contentent d'exister.

Sujet: Récapitulatif. Dim 20 Déc - 18:17

---

Toutes vos absences ou baisse d'activité que vous nous aurez signalés seront notés à la suite afin de mieux s'y retrouver.



Sydney Feldman • absente en semaine pour cause d'internat
Tyler Woods • absente en semaine pour cause d'internat




_________________

THERE'S A PART OF ME YOU'LL NEVER KNOW, the only thing I'll never show. It's plain to see it's trying to speak, cherished dreams forever asleep. But I won't leave you falling, if the moment ever comes. muse - endlessly.